Asti Gancia Wine Advertisement - Original Ad - NOT a reproduction
00487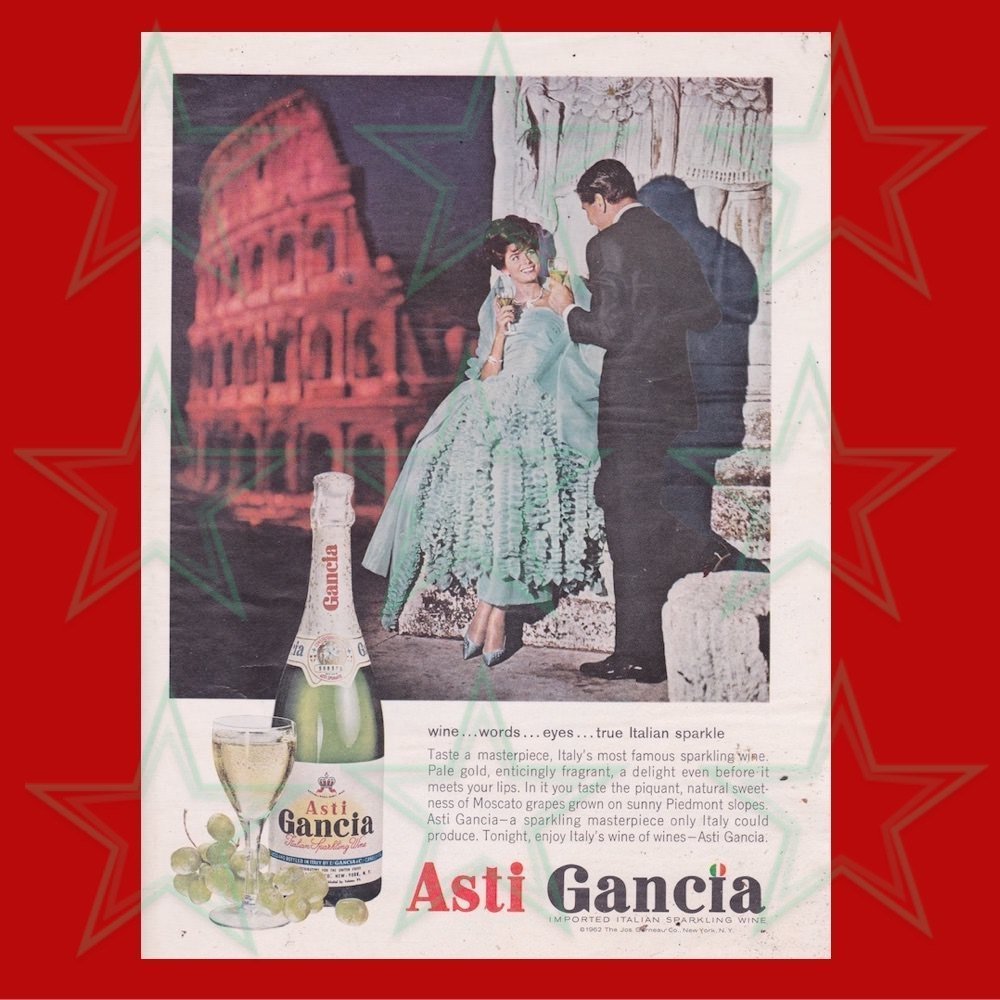 1950's magazine ad. Asti Gancia seems to still be available, though it's now called Gancia Asti. It's described as a sweet, bright sparkling wine. These people drinking it sure look sweet and bright, so that makes sense. This is NOT a reproduction - it's an original advertisement pulled from a 1950's magazine and is approximately 8.5 x 11."
Material:Original magazine advertisement.
EBAY STORE CATEGORY 1:24283721012
EBAY LISTING CATEGORY 1:16539
MATERIAL:Original magazine advertisement.
PROCESSING TIME:3 days
SHIPPING:$4 Flat rate.
LOCAL PICK UP:Lexington MA or at a show - check the calendar for one nearby!
THE FINE PRINT:Vintage items are rarely perfect; check it out before buying!
QUESTIONS?:Chat, message, or call through the website.
Would you like it framed?
Yes, please - white frame! (15) Yes, please - black frame! (15) No, thanks! (0)